Description
Item ID
Model Name
Thoroughbred X – Classic White, Classic Black
Scale Length
24 3/4″ (629mm)
Construction
Bolt-On Neck
Fretboard Material
Rosewood
Fretboard Radius
16″ (406mm)
Nut
Korea DAE IL (Graphite)
Nut Width
1 11/16″ (43mm)
Pickup (Bridge)
DMT Design
Binding
Single Ply Black Body
Controls
Vol/Vol/Tone/Tone/3-Way Toggle
Strings
D'Addario EXP120 (.009-.042)
Colors
Classic Black, Classic White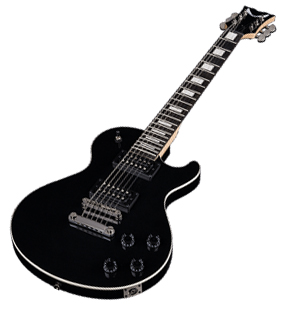 $269.00
The Dean Thoroughbred Deluxe Flame Top Electric Guitar boosts an impressive pedigree of tonewoods and individual components. Its contoured mahogany body has a flame maple top that is well known for producing thick and powerful sound with lots of clarity. The set "C" neck is made of mahogany as well, which helps improve the overall sustain while providing stability. The rosewood fingerboard and 24-3/4″ scale length are perfect for bending notes and playing fast lines. Two USA DMT pickups are onboard. The USA DMT "Equalizer" Bridge Pickup has a strong output with singing harmonics. Even with its high output it still retains good high end making it a very versatile pickup that works well in many styles of music. The USA DMT "Nostalgia" Neck Pickup is a vintage style humbucking pickup great for classic rock and blues. The moderate output of the NOSTALGIA makes it a favorite for guitarists seeking classic tones with balanced tonal response. The Dean Thoroughbred Deluxe comes equipped with chrome hardware including Grover tuners and a tune-o-matic bridge. Pearl block inlays and multiple body and heastock binding complete the list of full-blooded features.
Description
Item ID
Model Name
Thoroughbred Deluxe – Trans Amber, Scary Cherry
Scale Length
24 3/4″ (629mm)
Fretboard Material
Rosewood
Fretboard Radius
12″ (305mm)
Nut
PPS (Polyphenylene Sulfide)
Nut Width
1 11/16″ (43mm)
Pickup (Neck)
USA DMT Nostalgia BKBK
Pickup (Bridge)
USA DMT Equalizer BKBK
Binding
7 Ply W/B/W/B/W/B/W
Country of Origin
South Korea
Controls
Vol/Vol/Tone/Tone/3-Way Toggle
Strings
D'Addario EXL120 (.009-.042)
Colors
Scary Cherry, Trans Amber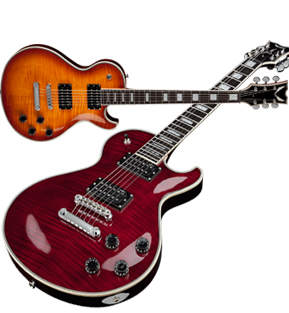 $599.00
The Dean Thoroughbred Maple Top Electric Guitar has high-end components and modern rock flair. It's designed to be the ultimate workhorse for players of all styles. The Thoroughbred offers the perfect blend of price and performance with a solid mahogany body, set mahogany neck, all-access heel joint. USA-made EMG humbucking pickups offer a satisfying array of tonal possibilities.
Description
Item ID
Model Name
Thoroughbred Stealth – Black Satin w/EMG
Scale Length
24 3/4″ (629mm)
Fretboard Radius
14″ (356mm)
Nut
PPS (Polyphenylene Sulfide)
Nut Width
1 11/16″ (43mm)
Binding
Single Ply White HS & Body
Country of Origin
South Korea
Controls
Vol/Tone/Vol/Tone/3-Way Toggle
Strings
D'Addario EXL110 (.010-.046)
Colors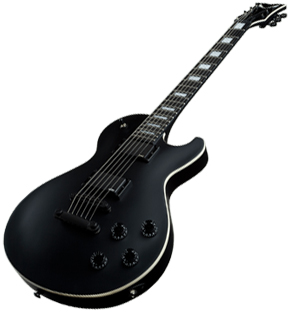 $749.00
Description
Item ID
Model Name
Thoroughbred Flame Top
Scale Length
24 3/4″ (629mm)
Fretboard Radius
12″ (305mm)
Nut Width
1 11/16″ (43mm)
Pickup (Neck)
USA DMT Nostalgia
Pickup (Bridge)
USA DMT Equalizer
Binding
Single Ply White Body, Neck & HS
Controls
Vol/Vol/Tone/Tone/3-Way Toggle
Strings
D"Addario EXL110 (.010-.046)
Case Options:
Hardshell Case Included
Colors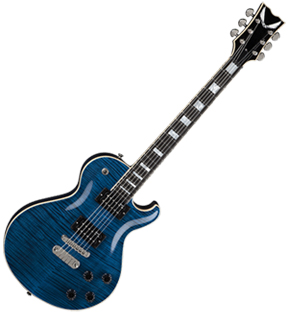 $2499.00